SEASON 2 of Outdoor Bootcamp Starts July 15th!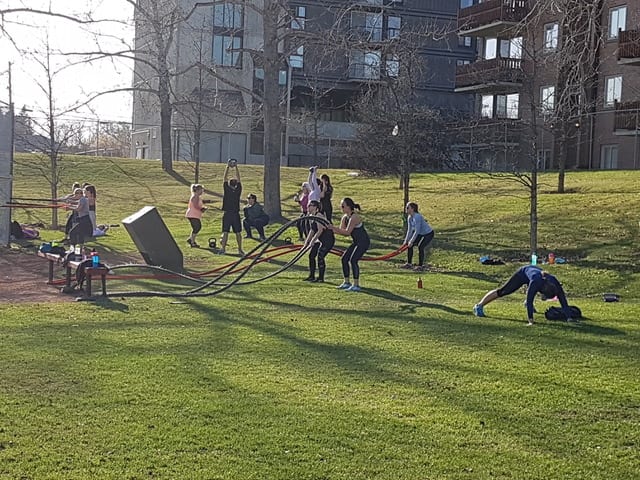 The first ten weeks were such a success that we are bringing Bootcamp back for a second season!
30 outdoor bootcamps classes for $99!
Classes run at the park across from Urban Athlete every Monday, Wednesday and Saturday from July 15 to Sept 21!
All skill levels welcome. Urban Athlete members & non members!
Mondays  - Full Body Strength at 6:15 PM
Wednesdays - Total Body HIIT at 6:15 PM
Saturdays - Weekend Warrior at 10:00 AM
Different classes each week designed to challenge, motivate and empower!
Sign up now online or in person at Urban Athlete Front Desk.
Come join us for a great workout in the great outdoors!