New to training? Get an intro to Personal Training 3 pack!
Come see how our fresh and innovative approach to training will have you seeing results quicker.
At Urban Athlete it's all about you! Tell us what you'd like to achieve, our dynamic team of personal trainers will develop the effective results based plan, either in person or virtually! Whether you're just starting out or a seasoned fitness enthusiast we have the right trainer for you.
• Refreshing and engaging workout routines.
• Stay motivated and accountable.
• Rehabilitate old injuries and prevent new ones.
• Create superior health, vitality and energy.
• Perform better – at everything!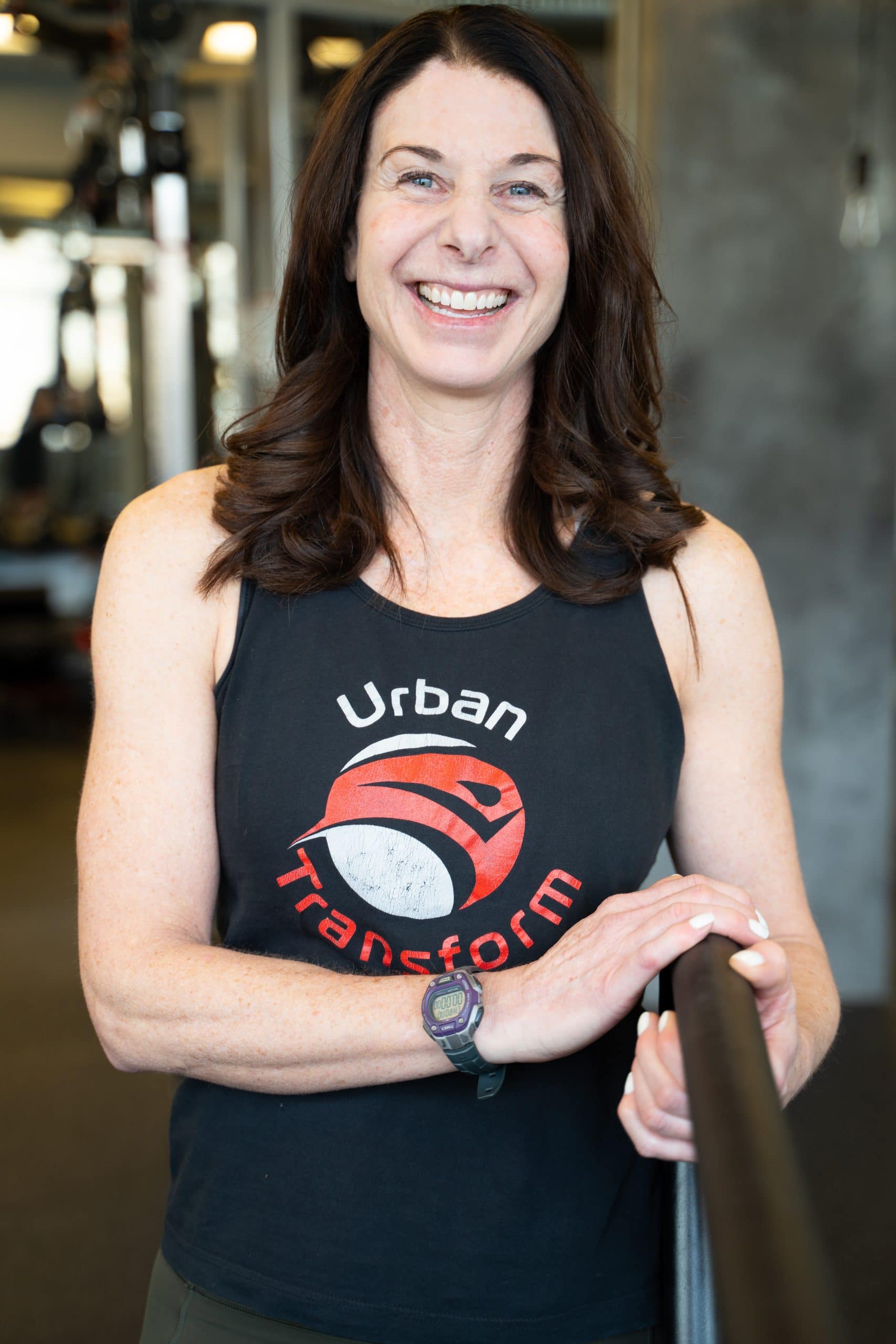 NASM Corrective Exercise Certified, AFLCA Group Fitness Instructor Certification, Standard First Aid/CPR-C
Former competitive Triathlete, Marathon Runner, Cyclist and mother of three.
Specialty Training Areas: Functional Strength Training, Injury Rehabilitation and Prevention, Postural Improvement/Correction. Performance Training (Running and Cycling Specific.) Mobility for Longevity.
Coaching Philosophy: A truly holistic approach to health and well-being should incorporate a focus on training (moving your body), nutrition and mental health. In my own experience when we give priority to our fitness and wellbeing we are able to navigate all life's challenges, and show up in all areas of our lives as the best version of ourselves. I pride myself on developing meaningful relationships with my clients. To me each and every client I train has provided me the opportunity to be a part of their life's journey. I consider this a privilege and strive to do my utmost to educate, support and champion my clients to realize their goals. Together we are a team, striving for vitality, health and well-being. Fitness to me has no finish line!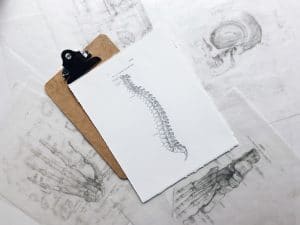 Posture; What Does It Mean? I like to keep it pretty simple, posture is the representation of your body's alignment and symmetry. It can reveal the presence of pain, muscular imbalances, and even reveal an individual's state of mind. It is a snapshot of your overall health & wellbeing.  Can I Change My Posture, Make Improvements? …
Read More

→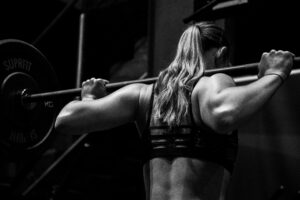 I see it every day in my line of work. Those consistent, dedicated gym-goers. They have set days, time and routine that they follow week after week. For those of you who are reading this and thinking, isn't this type of routine exactly what fitness professionals want people to adopt in order to maintain their fitness …
Read More

→
Improve your run times and decrease your risk of injury by making posterior chain strength training part of your running regime. As a runner myself I know there's nothing more frustrating and disappointing than carefully choosing, planning and paying for the race season ahead only to be sidelined with an injury after the first race …
Read More

→
Professionalism, preparedness, in-depth knowledge, focus, excellent communication, great listening skills, punctuality, approachability. An overall first rate experience with Shannon. Shannon takes her role seriously and appears to be a great asset to Urban Athlete. Without reserve, I would recommend Shannon. – Gillian
Read More

→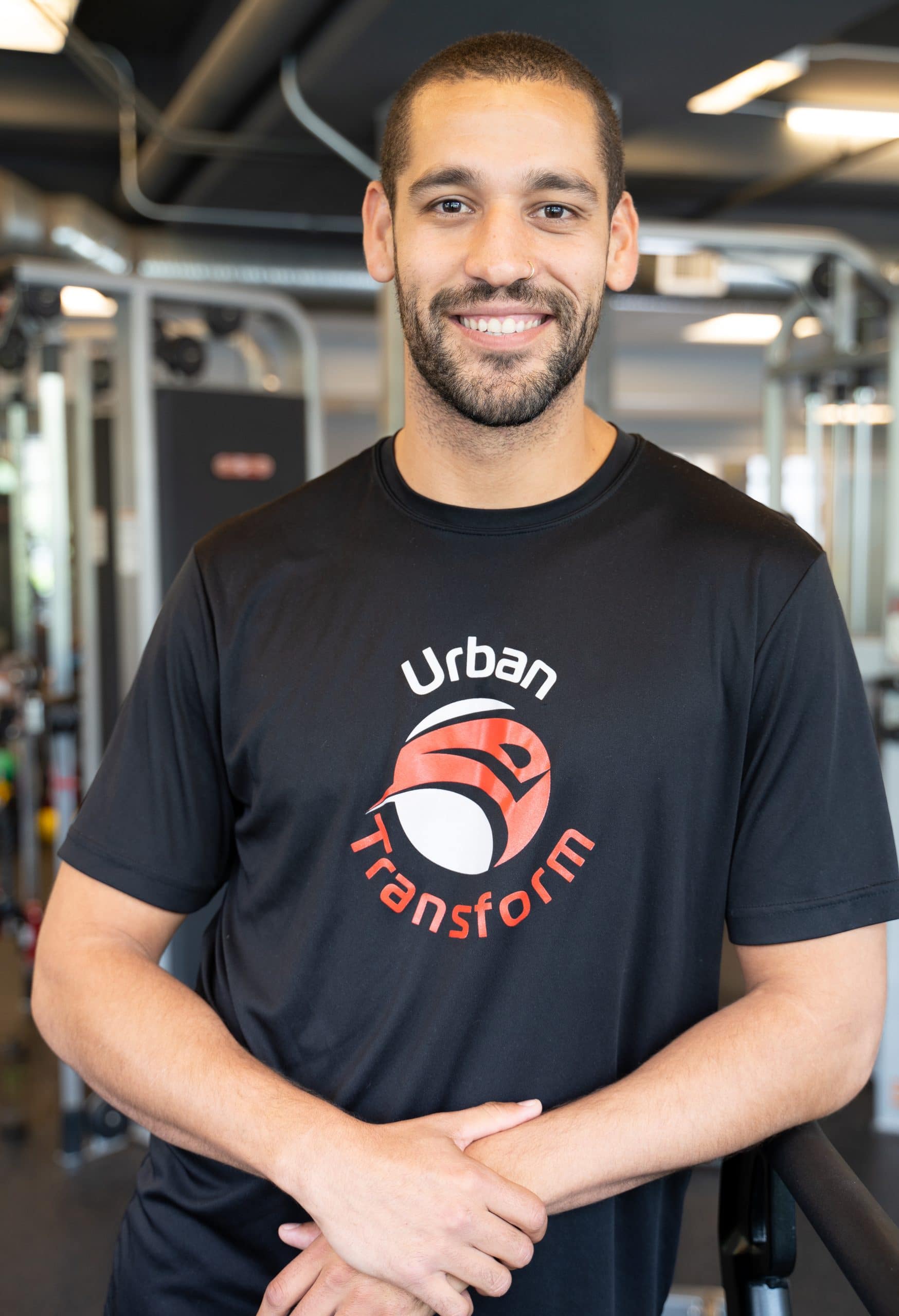 Strength and Conditioning certificate with Honours, Certified Personal Trainer Specialist, Functional Movement Systems Level 1, Backfit Pro Trained, First Aid, CPR, AED.
I am a Certified personal trainer and strength and conditioning coach. I have close to 10 years of experience working in big gyms and smaller private studios. I have experience training big groups, one-on-one clients, as well as online trainees and clients ranging from 13-year-olds up to 90+.
There are no magic formulas or pills involved in my practice. My training is based on three pillars:
Positive habit development

Strength training / Resistance training

Nutrition

With this method and consistent coaching, I will help you achieve your health and fitness goals through proper planning and progression of an individualized training regimen. This is done by creating a plan that will be based on your needs and aforementioned goals.
I firmly believe that by working hard and staying consistent, everybody has the power to be better than they were yesterday.
Hugo was super professional and seemed to just follow my lead when it came to conversations during training sessions, which I always appreciate, especially in that context since working out and talking about fitness goals can feel vulnerable for lots of people. We ended up being kinda friends too since he was easy to chat …
Read More

→
BSc Kinesiology, CSEP-CPT, CrossFit Lvl 1, First Aid & CPR. Continued education in olympic lifting, nutrition, strength & conditioning, periodization, TRX, and life coaching.
My focal part as a personal trainer is to help people love fitness the way that I love fitness. I enjoy training every type of person with every type of goal! Sport specific, pre and post natal, and strength training are some areas I have experience in. I focus on gaining the experience needed to coach an individual to do whatever it is that they would like to achieve; the sky is the limit. I have more than ten years of experience in the fitness industry from personal training to coaching the sport of CrossFit and instructing group fitness classes.
I started my fitness journey as a competitive figure skater, developed a love for running and ran for the varsity track and field and cross country at the University of the Calgary.  I actively compete in the sport of CrossFit and I coach everything from gymnastics specific movements to Olympic lifting. I teach TRX based classes, strength conditioning and HIIT. I LOVE training, and I have a very enthusiastic attitude towards building healthy relationships with people and marrying everyday health and wellness.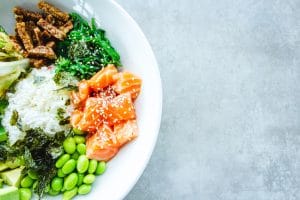 It is extremely valuable to understand what you are eating and this is where tracking your food comes in handy. Having the knowledge of your own macro intake is arming you with the why or why not of weight fluctuations. This is why I advise clients, friends, and family to choose …
Read More

→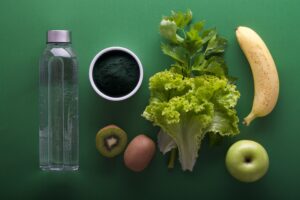 Here are some common eating patterns that people tend to follow. For each of these scenarios, I will give you a way to adjust your lifestyle instead of choosing a yo-yo diet! Here goes nothing. Do you spend the day skipping breakfast, missing almost every meal; you end up fasting all day because your workload …
Read More

→
Exceptional. I owe so much to Dara. When I first came I was very nervous about joining a gym, and a beginner to the point of nearly passing out in our first session because…a banana isn't enough to fuel a giraffe? She was so kind that day, so I came back the next. Over time …
Read More

→
Wanted to give a shout out to Dara for setting me up with some solid personal training. She's an excellent trainer that knows what's she doing!  I was a professional athlete a little over 12 years ago now and wanted to get back into "athlete" type shape. Dara set me up with a killer program, …
Read More

→
Before I met Dara, I had chronic back and neck pain due to my career. I was also getting tired of my typical workout routine. Dara not only reduced my chronic pain but changes my workouts frequently so I don't get bored. Dara also makes sure I do my workouts properly and guides me through …
Read More

→
Having struggled with my weight after turning 30, it was one yo-yo diet after another until I met Dara this summer. Dara makes training days fun and not at all something I would normally avoid like the plague. She has helped me properly train and shape my body into something I'm starting to be proud …
Read More

→
A few months into the pandemic, I started feeling sore, stiff and a bit like a blob. Working from home and developing a sedentary lifestyle due to the restrictions reactivated old injuries and I gained weight. Then I started taking virtual personal training sessions with Dara and that all changed. I got back in shape …
Read More

→
PASSION, STRENGTH AND KNOWLEDGE!! Dara has been my trainer for the past 8 years. From the first time I met Dara, she made me feel welcome and assured me that she was there to work with me to achieve my goals. In all my years working with trainers, none of them have even come close …
Read More

→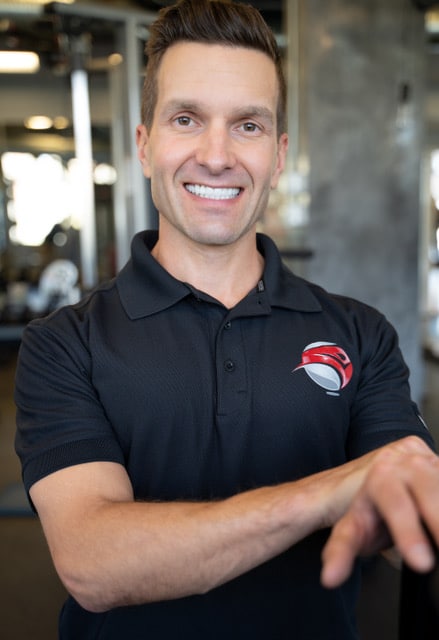 First Aid, CPR, AED, I.S.S.A Certified Elite Fitness Trainer and Coach, Certified Senior Fitness Trainer Certified Specialist in Fitness Nutrition, Certified in Movement and Nutrition, Certified Youth trainer, Gym Jones Level 1,2,3, TRX Certified Trainer, FMS Level 1.
It's my passion to help empower people to live healthier, happier, stronger and fitter lives by helping clients identify and reach their goals. I provide the accountability and motivation necessary to keep clients on track and progressing forward. I use my expertise to ensure what you are doing is correct to maximize your results. I can and will push you out of your comfort zones and harder than you would or thought you could push yourself. I work on getting you stronger and fitter by reducing the possibility of injury. We know that an injury can slow you down or derail your workout program, and even lead to a loss in momentum and the determination to continue on. Personal training with me is about personalizing your workouts by customizing your programs based on your individual strengths, weaknesses and goals.
Being the first trainer in Western Canada to achieve full certification with Gym Jones and the principal of Trigger It Personal Training, my speciality is being a Mind, Body & Lifestyle Transformation Specialist. 
My belief is that training for a particular outcome and testing against the demands of that objective proves whether the training is effective or not. If there is no test, no purpose, then it's not training or preparation, it's called exercise.
The focus is to train the body as one-piece to integrate it, and to tie the body, soul and spirit together. Practice makes habit: when we overcome different physical and psychological challenges, we develop the habit of overcoming whatever challenges we may face in sport and life.
Born and raised on a farm in rural Canada, I have learned the values of hard work, ambition, integrity and teamwork from an early age. One of my first introductions into an active lifestyle was learning how to skate and play hockey by the age of four. When I wasn't playing competitive hockey, I was playing football and baseball and working on the family farm. At the age of sixteen, I suffered a major accident that nearly paralyzed me and almost took my life. Since that time, I have had to deal with weight gain and weight loss as well as the side effects of other physical and psychological effects of such an injury.
 I'm currently an active Husband and Dad to two young and energetic boys but still find the time to get my own training and workouts in. I used to be an avid and competitive runner of marathons, half marathons, 10k, 5k, adventure and obstacle races. I have been competing in races in North America, as well as training others to get faster and stronger physically and mentally. My training and programming is directly influenced by my own learning and experiences and the experience with Gym Jones and Bobby Maximus. One of the biggest lessons I have learned is to never give up, "BE committed to DO what it takes, to HAVE what you want" in all areas of one's life.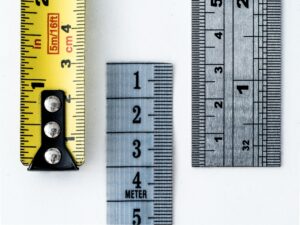 MEASURE PROGRESS WITHOUT THE SCALE Frustrated. Disappointed. Hopeless. Skeptical. Whichever you choose, these emotions are enemies of people trying to lose weight—especially when you feel like you have done everything right. For many trying to shed pounds, the elation from that initial weight loss is brought to a screeching halt when the scale stops …
Read More

→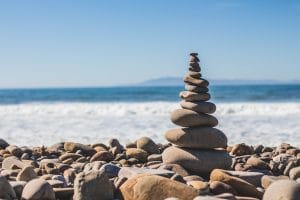 10 Tips for Starting a Wellness Program Today It's never too late to begin your journey in wellness! Here are 10 steps you can take today to get started. 1. Write out your goals and desires. What's your wellness vision? Where do you envision yourself three to five years from now? Set three-month and weekly …
Read More

→
Cory is a dynamic, supportive, super knowledgeable, funny, caring, smart, on point, punctual Trainer. I loved working with him and the improvements in my strength, muscle tone and flexibility are supernatural. – J. P.
Read More

→
I appreciated Cory's positive and motivating approach to each session. He took the time to ensure I was doing the exercises properly while providing explanations for how this would support achieving my personal goals.
Read More

→
Having a commitment to a training schedule was so important. I was challenged far more than what I would require of myself if I was on my own. The variety of both free and machine weights, kettle bells, TRX and much more, made it fun, different, and challenging. However, the most important factor was knowing …
Read More

→
I had such a great experience doing the Trigger It bootcamp classes with Cory. He not only motivates you; he also pushes and inspires you to keep going even when you think and feel as though you can't go anymore. The variety of different workouts and cardio Cory teaches sets your body up for total …
Read More

→
I just wanted to send you a Thank-You for everything over the last year and a bit. As I was walking home from our session yesterday, I got a little bit sad thinking about a new gym and routine that doesn't include training with you; Change is great and I'm really looking forward too it and me …
Read More

→
Cory manages to keep every coaching session new and interesting.  Training is still work but you are not dying of boredom.  The boxing sessions are fun. Bill I., Calgary
Read More

→
I have attended two back-to-back boot camps with Cory.  He is not easy… but he gets you your results! His fun and engaging personality really helps when you think you can't, he always manages to get you to find the can and will do. Sandra H., Calgary
Read More

→
I have worked with Cory both one-on-one and indirectly for 1.5 years. I recently participated in his Trigger It Personal Training Boot camps and I have been very impressed with the results. In less than two months I have lost 10 pounds and 10 inches, and my energy and strength is through the roof. Each boot camp class was different …
I highly recommend Cory's personal training services Read More »
Read More

→
Cory is an incredibly positive guy.  I've enjoyed fitness classes with him twice a week over the last 10 months.  I've only missed a handful of his classes; they are a "do not move" item in my agenda!  Cory mixes it up every class by introducing something new, taking us outside in the park in …
Cory's passion for fitness and personal well being Read More »
Read More

→
Cory, thanks so much for sharing your passion for fitness and health with me over the last year. Between the one-on-one personal training sessions, I have had with you and you're amazing bootcamps, I have really seen an improvement in my overall health. Your positive attitude and high energy (even at 6 a.m.) are truly …
Read More

→
I have been training with Cory for over five years. I had first heard of him through word of mouth and that he had a reputation of being an outstanding trainer. This is exactly what I was looking for. Throughout the past 5 years, I have enjoyed my time being trained by one of the …
Read More

→
Cory has been my trainer for over five years now, and my experience with him has been completely empowering and uniformly positive. When I started training with Cory, I was looking to take my performance to the next level and compete more effectively in Spartan Races and Tough Mudder's. Cory was up for the challenge …
Read More

→
I'm 46 years old, and in the best shape of my life. I take a weekly Pilates class, participate in 2­3 hot yoga classes, four hours of ballroom dance lessons, and train with Cory three times a week. I also try to get down to the local YMCA and do a cardio workout followed by …
Read More

→
Cory has been my trainer for over five years. He is the perfect combination of tough and warm and works with the whole person mentally, physically and emotionally. Because of Cory's efforts I am stronger, healthier and more flexible. His professionalism, extensive knowledge and enthusiastic commitment to his work provides the perfect scenario for success …
Read More

→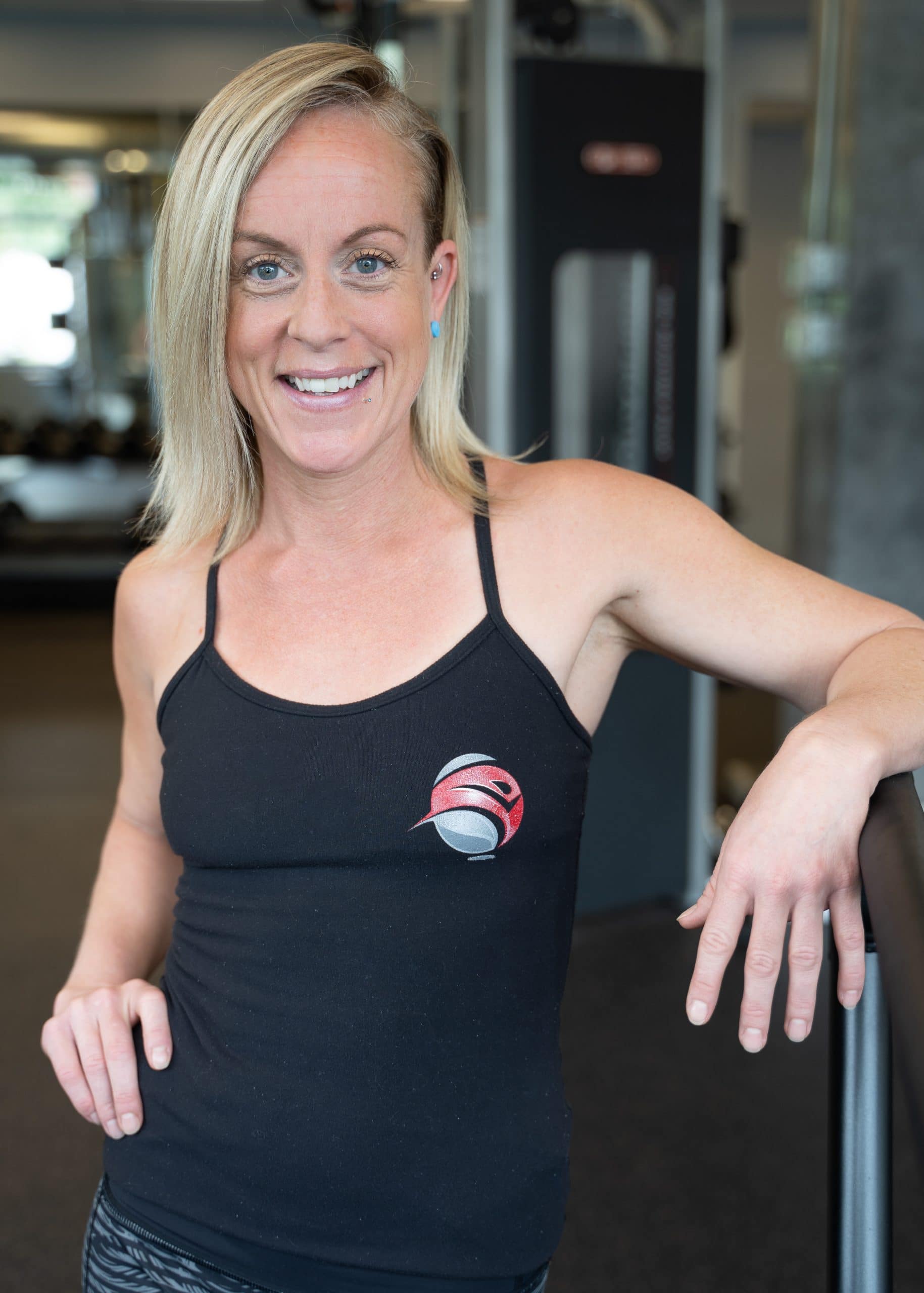 PTS, TSCC1, RSNA, Certified Kettlebell and Pilates instructor, Certified Pre & Post - Natal
After owning my own successful private training studio and outdoor bootcamps in BC, I moved to Calgary and I've been part of the Urban Athlete team since we opened our doors in 2013.
I have worked full time for over two decades in the fitness industry, acquiring many certifications and skills, including Pilates, Pre and Postnatal, Kettlebells, Twist Sport Conditioning, TRX, as well as overall fitness coaching from weight loss to strength training.
With everything I have learned so far, I have seen people benefit the most from simplicity, sticking to the basics & knowing that you don't need to kill yourself in the gym to achieve results. I work with clients to improve strength by focusing on correcting imbalances and teaching how to activate abdominal muscles. This benefits everyone from the elite athlete to anyone wanting to improve their quality of life and be less susceptible to injury.
Within gym training or virtual, there are no excuses to continue to stay active; anything is possible!
I love what I do, I live what I do. Your success is my passion!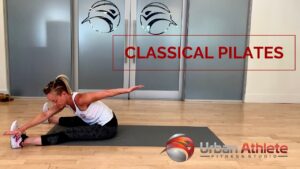 In this video Urban Athlete trainer, Wendy Peterson, brings us through the 20 Classical Pilates moves. This is a little sneak peek of what you will learn in our Classical Pilates classes!
Read More

→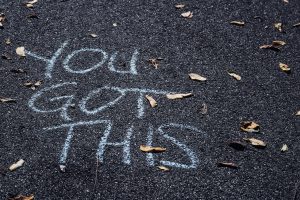 Is this current situation our new normal?  For now, it is.  With positive focus and our determination set to continue to provide for our members, we have been committed since day one of the gym closing its doors, to helping you stay active! Without missing a beat, we taught our first zoom class the following …
Read More

→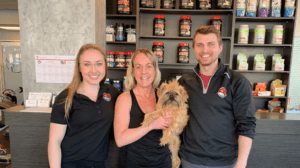 Marvin and I started out by helping set up equipment, to opening our doors seven years ago. It has been an amazing ride being part of this gym since the beginning and watching it evolve into the successful business it is now. I am grateful and proud to be able to have had a part …
Read More

→
Wendy pushed me when I was feeling unmotivated. Kept up throughout the challenge to keep me accountable with workouts. Super fun to be around. Gave me the knowledge to better understand stress and its effects on the body/fat storage. Wendy was awesome – will most likely buy more training sessions with her in the future. …
Read More

→
Wendy responded really well to my specific injuries and workout goals. She gives excellent cues that help me activate the correct muscles. She listened to what I wanted to achieve instead of assuming I just wanted to get thinner.
Read More

→
She listened to what I wanted to accomplish and gave diverse workouts that I can use going forward. Wendy was high energy and very supportive. – M. M.
Read More

→
Wendy adapted and tailored her training program for me based on her assessment of my fitness and specific areas of weakness. She didn't try to force me into a set program, instead she was very flexible, adjusting exercises week by week based on what she saw from me. I feel like I progressed alot both …
Read More

→
It was a real pleasure to work with Wendy. My goal was to find a kettlebell instructor, and I found a gem! Wendy is extremely knowledgeable, with an amazing sense of humor, which made every session enjoyable and exciting. Wendy has a unique approach to training: she was very attentive to all my concerns and …
Read More

→
Wendy is a personal trainer committed to helping you achieve measurable results. I have the option of "zooming" her stretch class at home, a bonus during covid time. Her classes motivate me to be accountable and allow me to exercise at my own level. Motion is lotion she says. Thanks, Marilyn Kamloops BC
Read More

→
In the past, I have never had a personal trainer before. My wife had met Wendy at the gym and wanted to take some trainer sessions so we decided to book some partner sessions with her and it was super beneficial. Wendy was/is a great trainer because even if you came in with no energy …
Read More

→
Training: After years of being a cardio keener and putting strength training and stretching to the side, I found myself with some niggling joint discomfort and rapidly declining mobility. I had tried some of Wendy's core and pilates classes and knew that training with her would help me to reach my strength and mobility goals …
Read More

→
I have been working with Wendy since the fall, after enjoying her fitness classes and noting how her excellent cueing was helping me progress. Even though we meet virtually, our sessions have helped me develop better coordination and form and helped me heal from various joint injuries. I feel that my posture and gait have improved …
Read More

→
My husband started training with Wendy 6 years ago. It took me a few years of listening to his rave reviews of Wendy's knowledge, support, and guidance before I started training with her 2 years ago. Wendy has always been eager to share her knowledge and expertise in a non-threatening manner. She not only encourages …
Read More

→
Wendy's motivating personality and positive energy are what keep me coming back for more! Her programs are fun yet challenging, and I saw noticeable results within weeks of working with her. Not only have I been able to lose all my baby weight and more, but I've never been stronger or more fit in my …
Read More

→
I just wanted to write and thank you Wendy for all your support. I really value your amazing wealth of fitness knowledge, your intelligence and heart, and the professional standard you hold yourself to. I could not have asked for a better guide, and you always make our sessions a true education in fitness. – …
Read More

→
I began training with Wendy just about a year ago after I have met her through a friend. When I first went to start a program with her I thought to myself well this shouldn't be too bad. Man was I wrong! I thought that I was in shape considering I worked as a labourer …
Read More

→
I have been training with Wendy in group classes and some personal training sessions for a couple years. When I first started to train with Wendy I felt that I was at a plateau with my workouts. I was not inspired anymore and was injured from learning and completing exercises incorrectly. As soon as I …
Read More

→
After training extensively with Wendy I can honestly say every session taught me something new, be it body alignment, utilizing equipment I'd always wondered about but never attempted, different training strategies, core stability, or how to effectively warm up.  Her enthusiasm and high standards deliver an informative, fun, and highly productive workout. Wendy has been …
Read More

→
I've worked harder in my home workouts with Wendy than almost anytime I've been at the gym! For the first part of the pandemic when gyms were closed I spent the better part of six months doing unfulfilling and unsatisfying home workouts by myself. I always thought that I just needed to be back in …
Read More

→
Since receiving a Pilates DVD as a Christmas gift from my mom 20 years ago, I really hadn't given Pilates a second thought. However, I'm so glad to have found Wendy and Co. at Urban Athlete. I've found class to be a great chance to unwind, while at the same time focusing my breathing and getting in some excellent core …
Read More

→
Hi, I just wanted to let you know how happy I am with my recovery and the help I received from Wendy. I had injured myself skiing and was unable to walk at New Years (was actually in a wheel chair!) After 6 weeks of physio, my physiotherapist stated that he had done all he …
Read More

→
With my own wedding, a few bathing-suit wearing vacations, and a 10km run coming up in 2017 I decided it was time to get serious about working out but I didn't know quite how to approach it. I've been a regular in some of Wendy's classes for the past few years and finally decided to start training with her one-on-one. …
Read More

→
I have been working out with Wendy for over a year now which started by attending her group workout classes. Wendy's workouts are always challenging, creative, fun, and make me look forward to going to the gym. I decided do a personal training program with Wendy for 6 weeks and could not be more satisfied. The …
Read More

→
Wendy is a fantastic trainer who always ensures I stay focused on my goals. Her workout routines are fun while also getting results and she makes me want to go to the gym! Her passion, enthusiasm and knowledge of the industry is what makes her an amazing trainer! – Karen
Read More

→